New York DA looking at reopening botched police investigation into Malcolm X assassination.
In Saner Thought
Closing Thought–19Feb20
Nope this is not some BS about some Iranian general…this is about famous assassination….that of Malcolm X in 1965……
In case you did not pay attention in history class….I can help….
https://www.history.com/this-day-in-history/malcolm-x-assassinated
Looks like there may be a new look at this crime and those that were convicted….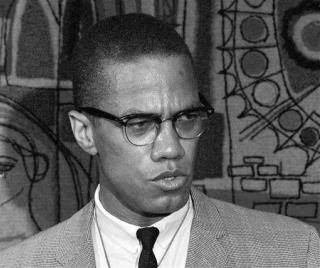 Three men were convicted of assassinating Malcolm X in 1965. One of those men confessed, but the other two always maintained their innocence. Now, after the release of a Netflix documentary, the Manhattan District Attorney's Office is considering reopening the case over what critics say was a botched police investigation. Coverage:

The trio: Three members of the Nation of Islam were sent to prison. Mujahid Abdul Halim (known then as Talmadge Hayer and Thomas Hagan), admitted he was one of the gunmen in New York City. But the other two men convicted, Muhammad Abdul Aziz (then known as Norman…
View original post 341 more words