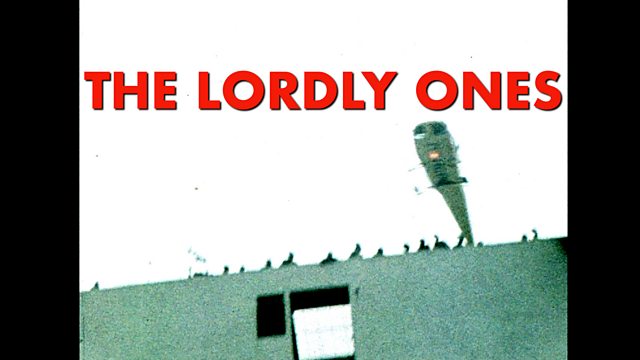 I Can't Get You Out of My Head
Part 5 The Lordly Ones
Directed by Adam Curtis (2021)
Film Review
Part 5 traces the ideological origins of Brexit and Trump's Make America Great Again campaign.
Curtis maintains the American and British middle class have yet to come to grips with  their unconscious guilt over colonialism and slavery. Instead they paper over these feelings with a nostalgic nationalism harkening back to a mythical past that predates the rise of mass democracy.
In post-World War I Britain, this took the form of heightened interest in rural folk music and dancing (eg Morris Dancing). Examples in the US include the resurgence of the Ku Klux Klan following the release of D W Griffith's 1915 film Birth of a Nation. The twentieth century Klan copied the white robes and hoods and cross-burning from Griffith's film, based on medieval Scottish rituals described in Thomas Dixon Jr's novel The Clansmen.
Although Britain lost her empire following World War II, British intelligence maintained the appearance of power by creating a magical world in which they could bug, burgle and even assassinate enemies – just as the Empire had done.
Like the UK, the US also uses its spies to maintain the fiction of US supremacy. Since its formation in 1947, the CIA has made 66 attempts to overthrow foreign governments via and/or vote rigging. They were successful in 26 (including Italy, Greece, Syria, Indonesia, Chile and Iran).
Curtis believes this US/British tendency to make real life decisions based on a romanticized past was largely responsible for the debacle in Iraq.
Part 5 also traces how the brutal effects of deindustrialization marginalized nearly the entire working class in both countries. Trump would appeal to these workers by promising to recreate a lost America, just as Brexit promised to restore Britain's lost greatness by leaving the EU.
The video can't be embedded because of age restrictions.