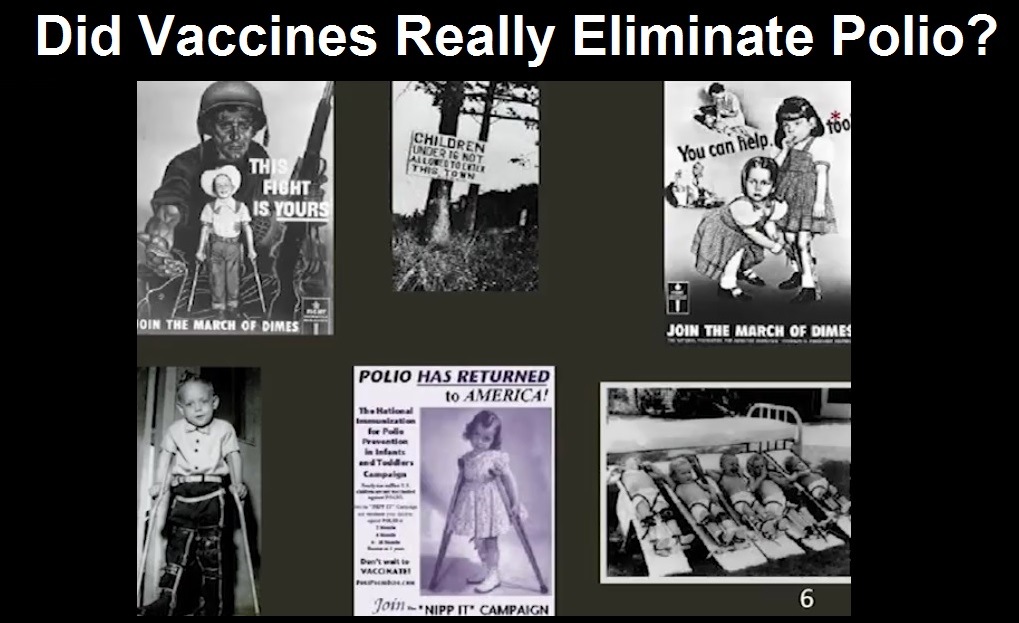 by Brian Shilhavy
Editor, Health Impact News
More and more people in the general public are waking up to the fact that the entire rationale used to vaccinate people is based on dogma, and not science, as many are now questioning those who control the vaccine agenda worldwide for perhaps the first time, with the result of many people choosing to not participate in this religious-like cult anymore.
This can currently be seen by the very low number of parents choosing to give the deadly COVID-19 "vaccines" to their young children. For example, in an article published in the Philadelphia Inquirer a few weeks ago, they reported:
Only 4% of children under 5 in Pennsylvania have received a dose of the COVID-19 vaccine.
The Globalists have already publicly published their plans for the next big "plandemic" which is currently in operation now and revolves around the "monkeypox outbreak" among gay men.
But within the past couple of weeks the corporate media has ramped up another scare tactic that seems to be targeted at children, by stating that polio is making a comeback, based on alleged detections of the "polio virus" in sewage and water treatment systems.
This "polio virus" has allegedly been detected in London and New York City.
The Associated Press reported a few days ago:
Children ages 1-9 in London were made eligible for booster doses of a polio vaccine Wednesday after British health authorities reported finding evidence the virus has spread in multiple areas of the city but found no cases of the paralytic disease in people.
[…]
But here's the truth that is either not mentioned or buried in the details of the reports: these alleged "polio viruses" originate from individuals, mostly children, who have been vaccinated with the "live" oral polio vaccine (OPV), which has been banned for decades now in the wealthier nations because it is a well-known fact that these vaccines "shed" causing the infectious agent to pass through stools and urine and infect sewage and water treatment systems.
Rather than ban these highly toxic and dangerous vaccines, however, they have been continued to be distributed to poorer countries in Africa and Asia (particularly Afghanistan and Pakistan in recent years.)
The history of the polio vaccine and the corruption behind it is a topic we have covered for over a decade now on Health Impact News. We have been attacked and censored on this topic, as we have made the claims that based on the evidence:
the polio vaccine never eradicated "polio" as they simply renamed the symptoms associated with "polio" to make it look like polio disappeared, and
the only people being infected with a "polio virus" today are those who were vaccinated for it with the live, oral polio vaccine.
This was called a "conspiracy theory" for years by the corporate media, but the truth became so obvious that in 2019, just a few months before the "COVID Pandemic" arrived, the corporate media finally admitted that the only cases of polio worldwide were caused by the polio vaccine. NPR even did an entire show on it. See:
Big Pharma and Corporate Media Finally Admit the Oral Polio Vaccine is a Failure – Causes Polio Instead of Preventing It
Just as there has been throughout the COVID-19 scam, honest doctors came forward over the years to expose the corruption in the polio vaccination campaigns, stating clearly that the polio vaccines were the problem, not the solution, but they were censored and even silenced.
Dr. Nicholas Gonzalez, M.D., was one of those critics, and we republished an article he wrote back in 2015:
Nicholas Gonzalez, M.D. – Scientifically No Polio Vaccine was Needed
I think, in the current debate, it would be a most useful exercise to go back in time, to review historical examples of allegedly or presumably catastrophic infectious disease, specifically two examples, that of polio and Keshan's disease, for which in both cases a vaccine was thought to be the only solution.

I remember the hysteria generated in the media by polio, the well-funded advertising campaigns by organizations such as the March of Dimes, relying on, of course, emotional arguments to raise money from "regular" moms and dads and Girl Scout and Boy Scout troops all over the country.

My childhood vision of polio was that of a true catastrophe, threatening the entire population of the United States, with our only hope the dedication and hard work of our wonderful research scientists who were extolled in the press on a near daily basis.

As a fledging research immunologist under Dr. Good somewhat fascinated by DuBos' perspective, I began to investigate the actual epidemiology and ecology of polio.  As I was to learn it turned out that polio "epidemics" as they were called, didn't really emerge until the late 19th, and early 20th century.

I had been taught in medical school that the epidemic nature of polio showed itself because of growing population density in urban areas associated with poor sanitation.  Though this position seemed logical, since polio transmits through a fecal oral route, the opposite has proven to be the case.

Studies from the late 1940s, before the availability of the Salk vaccine, indicated that in low-income urban areas up to 90% of the population showed antibodies to polio, though most who tested positive had no recollection of having been infected and had not experienced any residual neuro-muscular problems.  For them, the disease seemed no more serious than a brief upper respiratory infection or gastroenteritis.

I think myself so fortunate that I contracted, and endured, the usual childhood illnesses, including measles, mumps, and chicken pox, even a minor brush with Epstein Barr.  For me, and for all my school friends, these diseases were hardly anything worth remembering particularly, leaving us somewhat disabled for a few days, with much-appreciated time off from school and a certain amount of parental pampering.

No one I knew was left with encephalomyelopathy, nor any other serious neurological deficit as a result of their experiences with any of these viruses.  I do believe these illnesses served me a valuable function, testing my immune system, letting it flex its muscles, teaching it how to work against a mild infection so that someday it might effectively deal with a more serious organism.

I see so many patients in their 20s and 30s, the first of the highly-vaccinated generation, coming to my office unable to function, having been exposed to some viral illness like Epstein-Barr, or Borrelia, or some associated "coinfection," who five and ten and fifteen years later despite aggressive treatments of all types, both alternative and conventional, are unable to function, finish school, hold a job, at times – and you all know patients like this – unable to leave their room (except initially to see me).
[…]
Via https://healthimpactnews.com/2022/the-polio-scam-makes-a-comeback-to-scare-more-parents-into-vaccinating-their-children-vaccines-never-eradicated-polio-vaccines-cause-polio/