Convoy organizers say they are against vaccine mandates, the federal government's continuation of a national emergency declaration over COVID-19, and other actions from President Joe Biden's administration.
The Underground Newswire
Thelargest truck convoy in the United States has grown in sizesince departing California and is attractingthousands of supportersas it makes its way to the East Coast.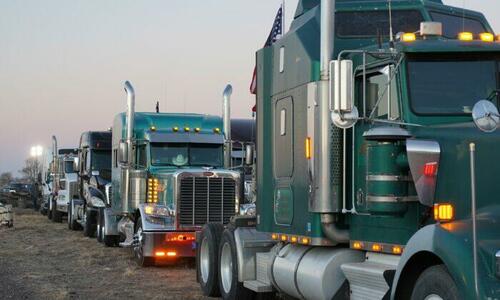 The People's Convoy started with around 150 vehicles and hasgrown to over 250as it made its way throughTexasand Oklahoma over the weekend.
More vehicles have joined for stretches of time. That, along with the length of the convoy, makes itdifficult to pinpoint exactly how many participants it has.
"It varies. Let's just say there are like 50 truckers that know the convoy is coming through and might have been going through this area. They'll stop at an exit and they'll wait for the convoy to come by, and then they'll join it. They might join it for 200 miles or 100 miles, and then they keep going wherever they were going because they were heading in…
View original post 394 more words