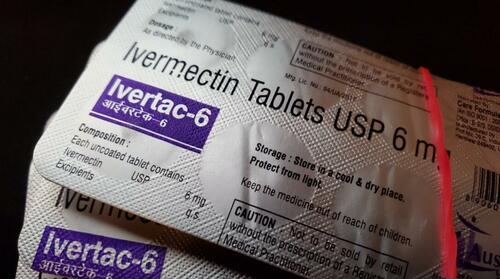 Zero Hedge
New Hampshire House Bill 2011 would allow pharmacists to "dispense ivermectin under the delegated prescriptive authority of the physician or APRN (Advanced Practice Registered Nurses), specify a mechanism to document screening performed and the prescription in the patient's medical record, and include a plan for evaluating and treating adverse events," reads the bill. "Any such prescription shall be regeearded as being issued for a legitimate medical purpose in the usual course of professional practice."
Ivermectin, a protease inhibitor (just like Pfizer's new Covid pill), has come under attack ever since former President Trump suggested it as a potential treatment for Covid-19. Shortly thereafter, a flurry of anti-ivermectin studies came out – the majority of which analyzed already-hospitalized patients, as opposed to its use as an early intervention.

Indeed, ivermectin already may have saved hundreds of thousands of lives from India to Brazil.
Co-sponsored by Rep. Leah Cushman (R), the New Hampshire bill would require pharmacists to provide patients with a "standardized information sheet written in plain language" that would note the importance of follow-up care.
"Nothing on the information sheet shall discourage the recipient from using ivermectin for the treatment of COVID-19," reads the bill.
On Tuesday, a state House committee heard arguments for and against the bill.
[…]
Via https://www.zerohedge.com/covid-19/new-hampshire-pharmacies-could-soon-begin-dispensing-ivermectin-without-doctors