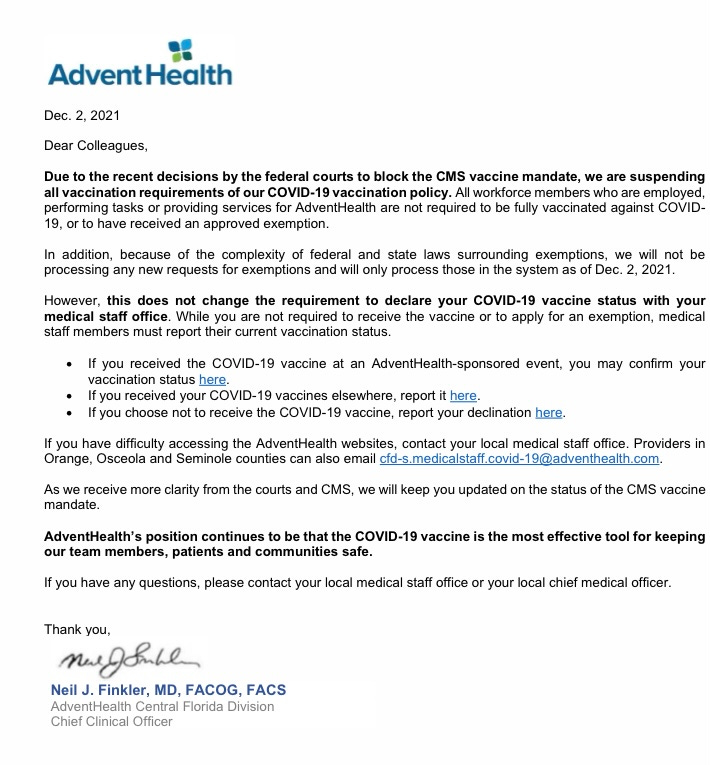 Alex Berenson
Giant Florida System Has Suspended Its Vaccine Mandate
Advent Health will no longer require its 83,000 employees to be vaccinated against Covid.
Given the fact the mandates are causing crippling staff shortages around the country, expect other hospitals and healthcare providers to follow soon.
Amazing that rules that are likely never even to take formal effect have caused such a crisis. Just another gift from Uncle Joe this holiday season.
Vaccine mandates also suspended at the Cleveland Clinic, across other NE Ohio hospitals
I'm guessing now that this is happening all over the country and the elite media has just refused to report it. If your hospital or provider has suspended its mandate, please let me know.
Via https://alexberenson.substack.com/p/a-giant-florida-hospital-system-has/