We are destroying the planet's fungal networks at an alarming rate. Based on current trends, more than 90% of the Earth's soil will be degraded by 2050. Modern industries, from agriculture to forestry, have failed to take account of the life in the soil. Despite the fact that mycorrhizal fungi supply as much as 80% of a plant's nutrients, intensive farming practices – through a combination of plowing and application of chemical fertilisers, pesticides and fungicides – severely reduce the abundance, diversity and physical integrity of fungal networks.
RIELPOLITIK
Source – theguardian.com
"…Mycorrhizal fungi are keystone organisms that support planetary biodiversity; when we disrupt them, we jeopardise the health and resilience of the organisms on which we depend. Fungal networks form a sticky living seam that holds soil together; remove the fungi, and the ground washes away"
A powerful and underappreciated ally in the climate crisis? Fungi
Toby Kiers and Merlin Sheldrake
Mycorrhizal fungal networks are a major global carbon sink. When we destroy them, we sabotage our efforts to limit global heating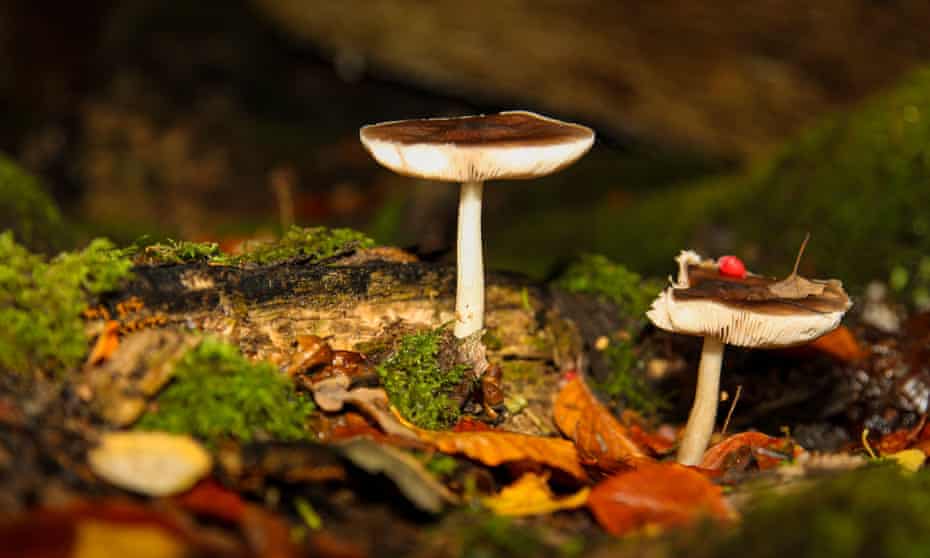 'Globally, at least 5bn tons of carbon dioxide are sequestered within mycorrhizal networks each year, a quantity roughly equivalent to the amount of carbon dioxide emitted annually by the US.' Photograph: Stephen R Johnson
If we want to tackle the climate crisis, we need to address a global blindspot: the vast underground fungal networks that sequester carbon and sustain much of life on Earth.
Fungi are…
View original post 1,056 more words