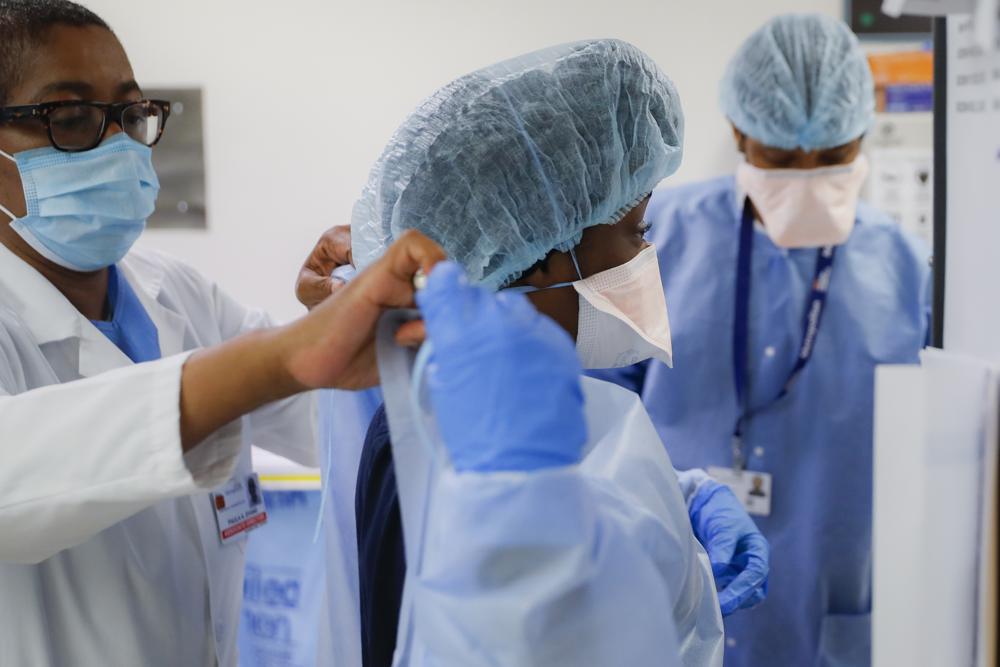 NEW YORK (AP) — Hospitals and nursing homes in New York are bracing for the possibility that a statewide COVID-19 vaccine mandate for health care workers could lead to staff shortages when it takes effect Monday.
Doctors and nurses — and also support staff, like food service workers and cleaners — have been given until Sept. 27 to get at least their first vaccine shot in one of the nation's most aggressive plans to protect patients.
With just days left to go before the deadline, many still hadn't. That left the prospect of potentially thousands of health care workers being forced off the job next week.
With no sign of Gov. Kathy Hochul backing down, hospitals and nursing homes were preparing contingency plans that included cutting back on elective surgeries and, at one hospital, halting maternity services. Nursing homes were limiting admissions. The state's largest health care provider, Northwell Health, was keeping thousands of volunteers on standby.
Via https://apnews.com/article/coronavirus-pandemic-lifestyle-business-kathy-hochul-new-york-ceb924e4704c085b05e3439a72c928f2