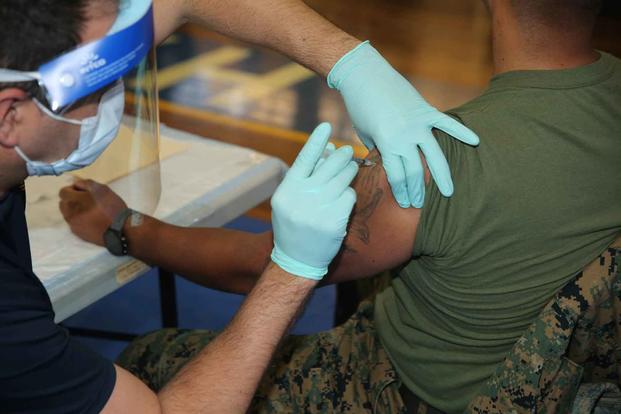 More than two-thirds of U.S. service members offered the COVID-19 vaccine have opted to receive it — but the high rate of troops turning it down has lawmakers voicing grave concerns.
Speaking before the House Armed Services Committee on Wednesday, Defense officials, including Air Force Maj. Gens. Jeff Taliaferro, vice director for operations on the Joint Chiefs, and Steven Nordhaus, director of operations with the National Guard Bureau, said the vaccine acceptance rate for troops is, on average, between 66% and 70%.
Taliaferro added that the rate "varies by different groups," but vaccine refusal has not affected deployability because the military has adapted to working in a pandemic environment.
[…]
Via https://www.military.com/daily-news/2021/02/17/almost-one-third-of-us-troops-are-refusing-covid-vaccines-officials-say.html