As with Astra Zeneca vaccine, Danish government concludes benefits of Johnson and Johnson vaccine don't outweigh the risks.
peckford42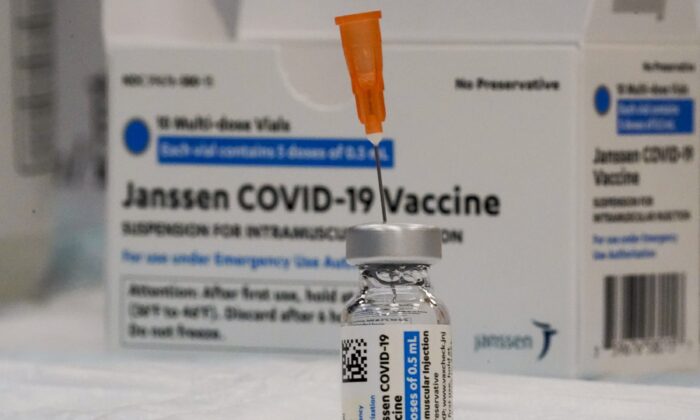 The Johnson & Johnson COVID-19 vaccine is seen at a pop up vaccination site in the Staten Island borough of New York on April 8, 2021. (Mary Altaffer/AP Photo)VACCINES & SAFETY
Denmark Drops Johnson & Johnson COVID-19 Vaccine Over Possible Blood Clot Link
BYZACHARY STIEBERMay 4, 2021Updated: May 4, 2021—Epoch Times
Denmarkon Monday announced it will not use the Johnson & Johnson COVID-19 vaccine because the shot is potentially linked to blood clots.
"The Danish Health Authority has concluded that the benefits of using the COVID-19 vaccine from Johnson & Johnson do not outweigh the risk of causing the possible adverse effect, VITT, in those who receive the vaccine," the authority said in a statement.
VITT refers to the severe cases of blood clots, a small number of which have led to deaths among those who got a shot.
The decision to move forward without the…
View original post 413 more words