Austrian newspaper Niederoesterreichische Nachrichten as well as broadcaster ORF and the APA news agency reported that the women were both nurses who worked at the Zwettl clinic.
My Awesome Fearless Blog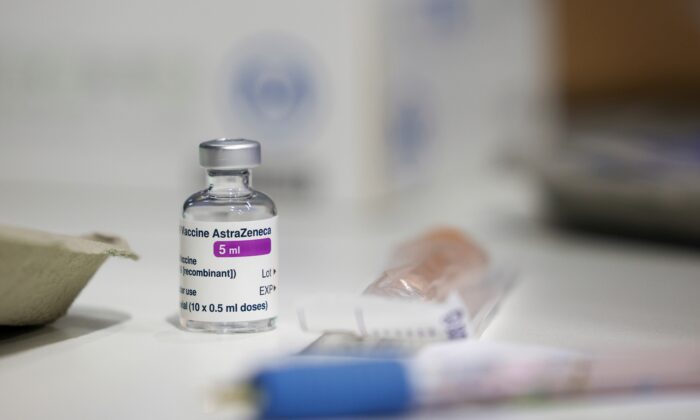 A vial of Astra Zeneca coronavirus vaccine is seen at a vaccination centre in Westfield Stratford City shopping centre, amid the outbreak of CCP virus disease (COVID-19), in London, on Feb. 18, 2021. (Henry Nicholls/Reuters) WORLD
By Reuters March 7, 2021 / theepochtimes.com
ZURICH—Austrian authorities have suspended inoculations with a batch of AstraZeneca's COVID-19 vaccine as a precaution while investigating the death of one person and the illness of another after the shots, a health agency said on Sunday.
"The Federal Office for Safety in Health Care (BASG) has received two reports in a temporal connection with a vaccination from the same batch of the AstraZeneca vaccine in the district clinic of Zwettl" in Lower Austria province, it said.
One 49-year-old woman died as a result of severe coagulation disorders, while a 35-year-old woman developed a pulmonary embolism and is recovering, it said. A pulmonary embolism is an acute lung…
View original post 262 more words