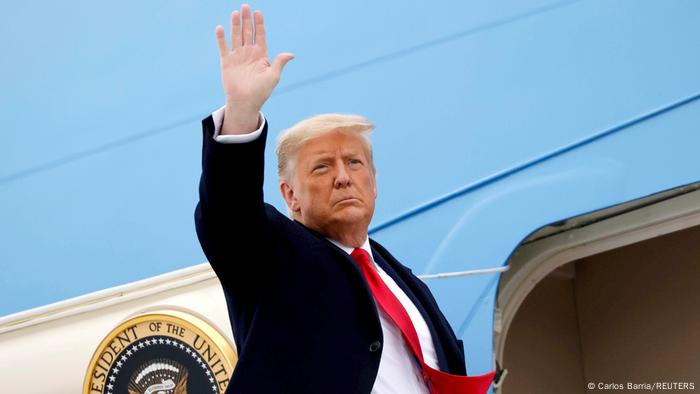 DW
Donald Trump has discussed setting up his own political party in recent days, a new WSJ report says.
US President Donald Trump has discussed the possibility of setting up a new political party after his term ends on Wednesday, people familiar with the matter told the Wall Street Journal.
Last week, the outgoing president talked to a number of close aides and allies about forming a new party, which he would like to call the "Patriot Party" in line with his "America First" rhetoric.
This comes after several political figures from the Republican Party criticized Trump's role in instigating the deadly riots at the US Capitol on January 6, which left at least five dead — including one police officer.
[…]
Via https://www.dw.com/en/wsj-trump-mulls-starting-a-new-political-party/a-56281481