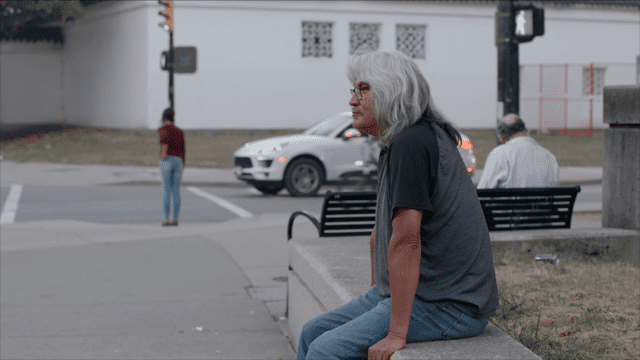 Ray was among 50 homeless people in Vancouver who received a lump sum of CAD$7,500 with no strings attached. Credit: Peter Helm
By: Lauren Kaljur
Reasons to Be Cheerful
A single infusion of cash helped recipients pay their rent, get to work — and put their lives back on track.
"It took me about a week to really sink in that this money was for me," Ray recounts. "You know, $7,500 bucks is a fair bit to be giving to someone in my situation."
Ray was among 50 people experiencing homelessness in Vancouver, British Columbia selected in 2018 to receive a lump sum of cash deposited into their personal bank accounts — no strings attached. The gift (about USD$5,800) was part of a pilot project, the first of its kind, and the early results are so impressive that cities across Canada and the U.S. are looking to try it themselves.
For Ray, everything hit at once. After a 37-year-long career of heavy lifting in the warehouse and construction industries, his body was failing him. In 2017, he was laid off and had to chase his employer for owed wages. When he sought re-training, his high school English grade was two percentage points short of qualifying. And when he didn't meet the bureaucratic hurdles of employment insurance, the government cut his payments. Suddenly, Ray couldn't make rent.
As a survivor of what's known as the '60s scoop, where an overwhelming number of Indigenous children were apprehended by the Canadian government and raised by non-Indigenous families, Ray was used to supporting himself. The loss of agency was a big blow. "My hands were kind of tied," says Ray. "I just wanted to give up, I really did."
Via https://reasonstobecheerful.world/vancouver-gave-its-homeless-5800-it-changed-their-lives/