The New Zealand Treasury estimated that two droughts in 2007 and 2013 jointly reduced GDP in New Zealand by around NZ$4.8bn (US$3.4bn in 2017). Using previously published methods, which used climate models to estimate changes in the types of weather patterns typical of severe New Zealand drought, we estimate that around NZ$800m (US$568m) of this cost is due to climate change.
County Sustainability Group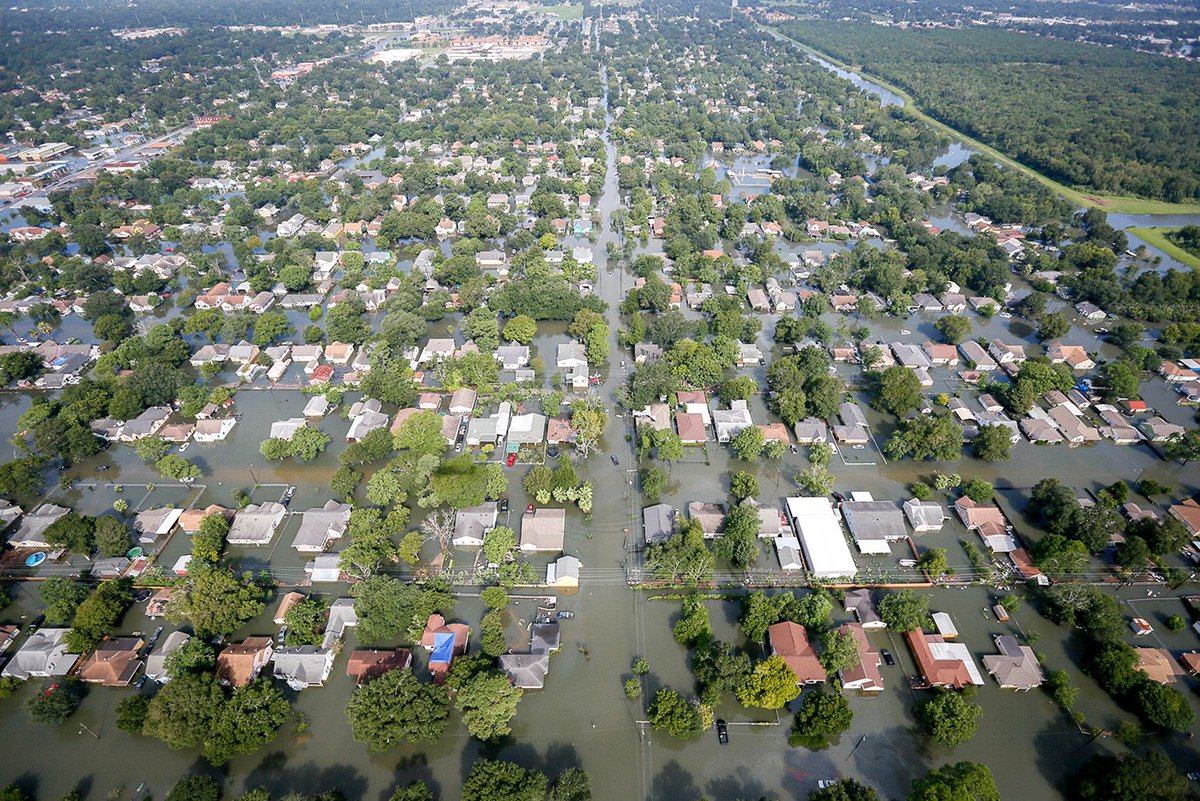 Aerial view of flooding caused by Hurricane Harvey in Houston, Texas, on 31 August 2017. Credit: UPI / Alamy Stock Photo.
This area of research – known as "event attribution" – provides a means for climate scientists to examine how the severity and frequency of weather events, such as heatwaves, droughts and storms, are changing as greenhouse gas concentrations rise.
In a pair of new journal papers, we have attempted to open up a new avenue for quantifying the "attributable costs" of weather-related disasters. We focus on recent droughts and floods in New Zealand and the landfall of Hurricane Harvey in Texas in 2017.
Using event attribution as the scientific basis for quantifying how extreme weather has changed, we have been examining the links…
View original post 1,327 more words