Underground storage of captured carbon dioxide – likely to be key in supporting the transition towards clean energy – can also induce earthquakes. An earthquake-induced rupture of an artificial carbon dioxide reservoir would nullify costly efforts to keep the gas out of the atmosphere, as well as posing health risks to local residents – so understanding how to manage such risks is imperative in the development of such technology.
befarmed.wordpress.com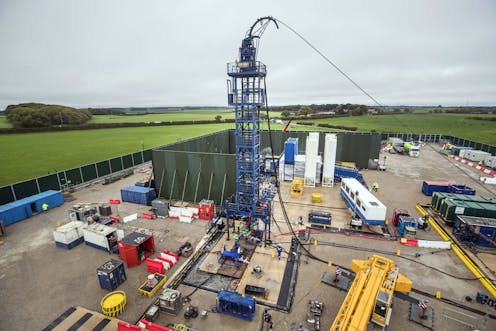 Earthquakes threaten to be a show-stopper for fracking. In the Netherlands, the largest gas field in Europe will be shut down by 2030 after sustained damage to homes from earthquakes became too severe. In Oklahoma, US officials have severely curtailed operations after injection of waste water underground caused several earthquakes above magnitude five – one nearly 180,000 times stronger than the 2.3 magnitude earthquake that brought a seven-year pause on fracking in the UK.
While operations have since resumed in Britain, the practice still remains a political battleground, with earthquakes at the centre. The UK government's fracking commissioner, Natascha Engel, recently resigned, claiming that an [unreasonably low] magnitude 0.5 threshold for tolerated earthquakes amounted, in effect, to a ban on…
View original post 746 more words