"The frequent tillage and heavy fertilizer use that underpin modern conventional agriculture have accelerated degradation of soil organic matter, sending more carbon skyward – a lot, it turns out."
DESERTIFICATION
It's time to take soil seriously. As theIntergovernmental Panel on Climate Changestates withvery high confidencein its latest report, land degradation represents "one of the biggest and most urgent challenges" that humanity faces.
The report assesses potential impacts of climate change on food production and concludes that rising atmospheric carbon dioxide levels willreduce crop yieldsand degrade thenutritional quality of food.
To avert climate catastrophe, the report warns, people need to make changes in agriculture and land use. In other words, it's no longer enough to wean society off of fossil fuels. Stabilizing the climate will also require removing carbon from the sky. Rethinking humanity's relationship to the soil can help on both scores.
Soils under stress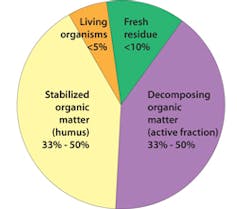 View original post 154 more words