Monarchs and honeybees near extinction. Due to Roundup, climate change or both?
peoples trust toronto
In 1981 the Xerces Society, a non-profit environmental organization that focuses on the conservation of invertebrates, counted more than 1 million Western Monarchs wintering throughout California.
The group's most recent count, over Thanksgiving weekend, estimated 20,500 Western Monarchs in 2018, an 86% decline from the nearly 148,000 spotted the previous year, according to an annual census conducted by the Xerces Society, SFGate reported last Sunday.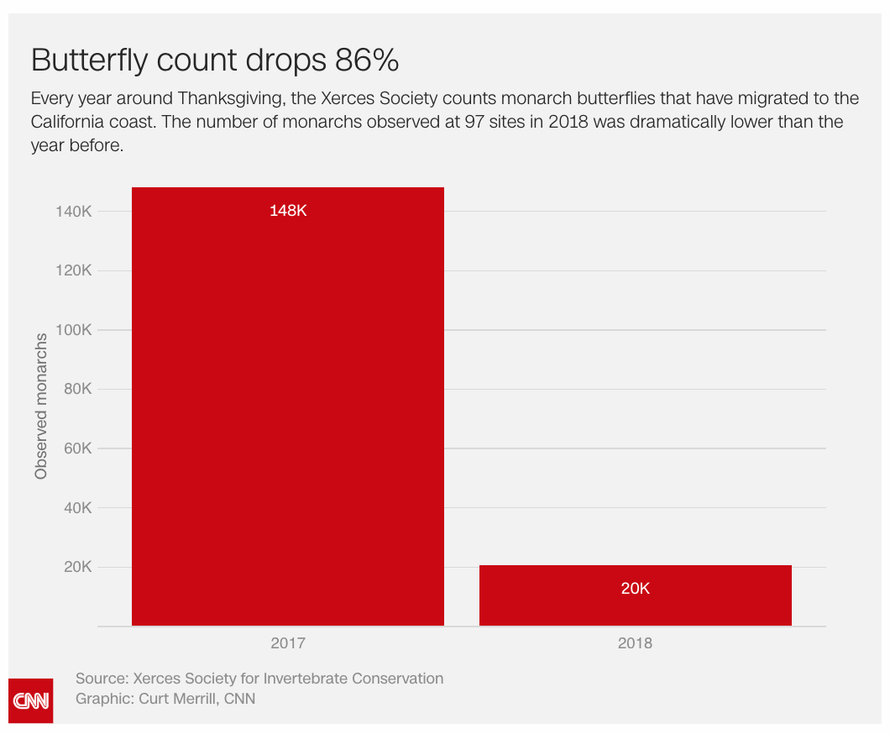 Researchers with the conservation group called the number "disturbingly low" and potentially "catastrophic," in a statement.
Monarch butterflies (Danaus plexippus plexippus) are the most well-known butterflies species in North America. The Western Monarch typically migrates to California each winter, and researchers for the conservation group count its population in the state each November.
"A ubiquitous sight in gardens, prairies, and natural areas from coast to coast, their arrival in northern states and Canadian provinces is viewed by many as a welcome sign of the change in seasons from spring to summer.

Renowned…
View original post 280 more words