O Society
Conventional wisdom asserts that American politics is becoming more and more tribal. But the chiefs of the tribes share a lot in common: dependence on big money.
by  Thomas Ferguson, Paul Jorgensen, and Jie Chen Institute for New Economic Thinking Oct 31, 2018
Talk about "tribalism" in American politics is all the rage. But in politics, the chiefs of the tribes do almost all the talking. And they raise money, on a colossal scale. So, take a look. Does their fundraising reflect a tide of small donations from masses of concerned Americans they claim to be speaking for?
Size of Contributions: Profiles of American Political Leaders, 2016 Cycle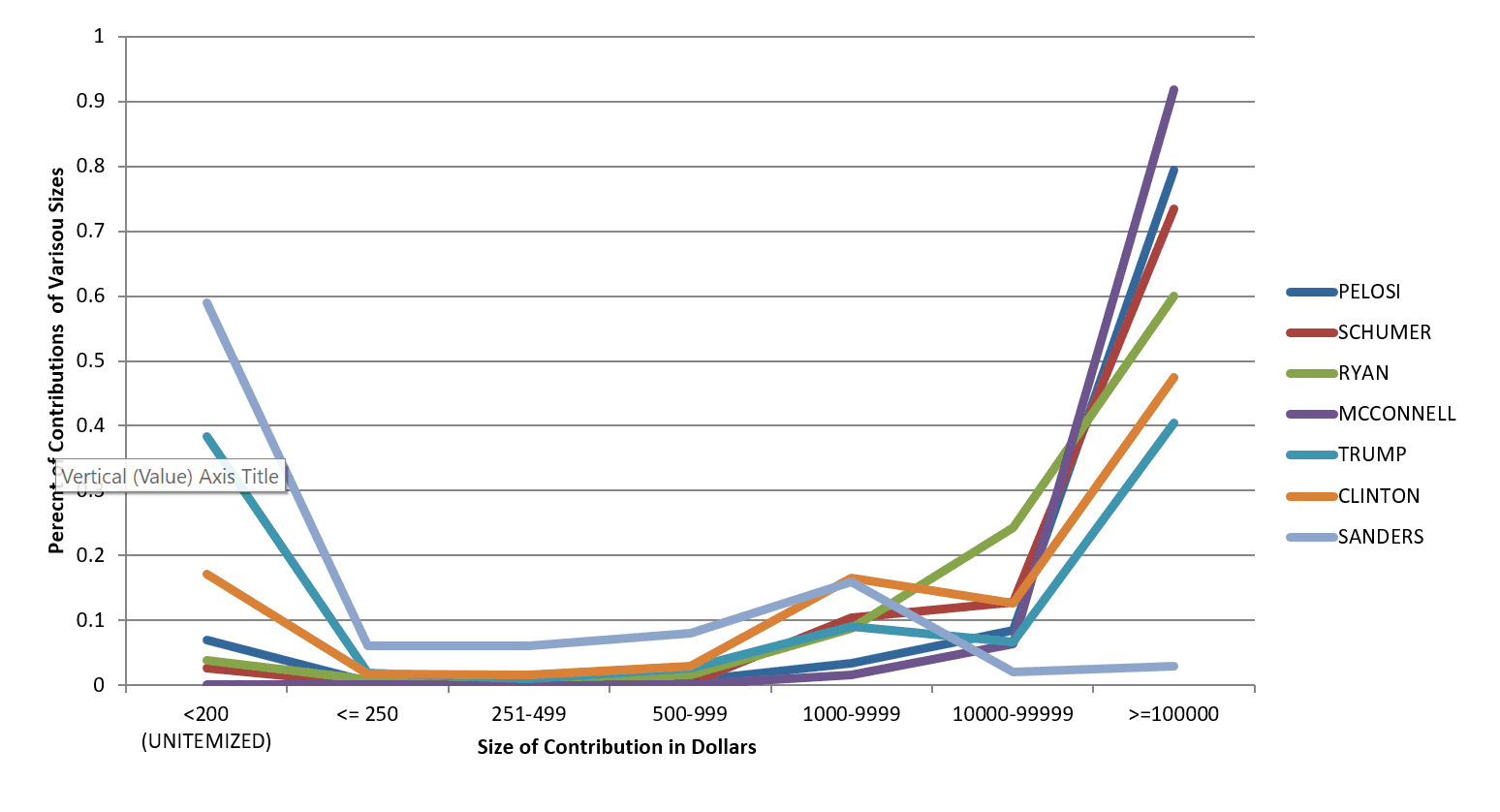 The Lesson:
Political leaders of both major parties depend heavily on large contributions — meaning over $10,000 or $100,000 — in our 2 year election cycles.
Mitch McConnell is uniquely reliant on them. In 2016 Clinton relied more on…
View original post 729 more words