The US relies on selling treasury bonds to other countries to finance its ever growing debt. Russia has dumped 84% of their treasuries this year.
© blogfactory
China and Japan – the two main holders of the US Treasury securities – have trimmed their ownership of notes and bonds in August, according to the latest figures from the US Treasury Department, released on Tuesday.
.
China's holdings of US sovereign debt dropped to $1.165 trillion in August, from $1.171 trillion in July, marking the third consecutive month of declines as the world's second-largest economy bolsters its national currency amid trade tensions with the US. China remains the biggest foreign holder of US Treasuries, followed by long-time US ally Japan.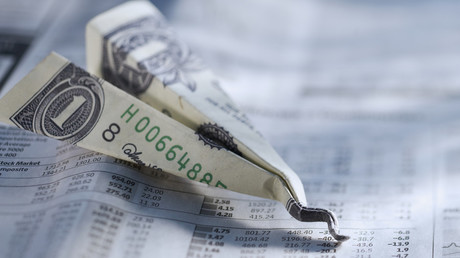 Tokyo cut its holdings of US securities to $1.029 trillion in August, the lowest since October 2011. In July, Japan's holdings were at $1.035 trillion. According to the latest figures from the country's Ministry of Finance, Japanese investors opted to buy British debt in August…
View original post 220 more words