Last month, after assessing a $25 million study conducted by the National Institutes of Health's National Toxicology Program (NTP), an expert peer review panel found that RF radiation's association with heart and brain tumors provides "clear evidence of carcinogenicity" – at least, in animals.
Truther's World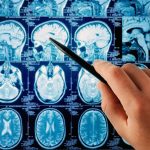 April 19, 2018 by Lori Alton
(Naturalhealth365) Even if the wireless industry would like you to ignore this truth: it looks like very little cell phone use – per month – can cause a big increase in the risk of brain cancer.
An astounding 95 out of 100 adult Americans currently own cell phones, a testament to the nation's near-universal embrace of a mode of communication that – as recently as 25 years ago – was considered by many to be nothing more than a 'novelty.'
Clearly, cell phones are here to stay – but at what cost? As natural health advocates continue to warn of the potential dangers of cell phone radiation, a panel of experts recently assessed a landmark government study that links radiation produced by cell phones and wireless devices to the development of heart and brain cancer in rats.
Study results link…
View original post 954 more words